If you want to lose a few pounds as quickly as possible by detoxifying your body, do not hesitate to try the best cabbage soup recipe to lose weight in 7 days. Learn how to prepare it, as well as the benefits of cabbage in the following lines.
First, keep in mind that not all extreme diets work in the long run. But if you want to get rid of toxins after the holidays or just want to detoxify your body within a few days, cabbage soup is a great option. In fact, cabbage is a very good source of fiber, which makes it an essential food for intestinal flora and digestive health. However, keep in mind that it should be consumed as part of a balanced diet. The cabbage soup diet is an extremely low-fat, high-fiber diet that lasts seven days. Although the diet consists mainly of cabbage soup, it includes other vegetables, such as potatoes and tomatoes. You can also consume lean meats as well as sugar-free tea and coffee.
Eliminate toxins after the holidays
The real recipe of cabbage soup to lose weight in 7 days
Here's the cabbage soup recipe that will help you lose weight fast. Know that this soup is full of vegetables known for their ability to help with weight loss.
Ingredients:
. Chopped cabbage head
1 cup celery, cut into cubes
1 cup white or yellow onion cut into cubes
2 tablespoons olive oil
1 cup diced carrots
1 diced green pepper
2-3 cloves of minced garlic
4 cups chicken broth
400 gr diced tomatoes
1 teaspoon oregano
1 teaspoon basil
½ teaspoon red pepper flakes (or to taste)
Ç teaspoon salt (optional)
black pepper to taste
Here are the necessary ingredients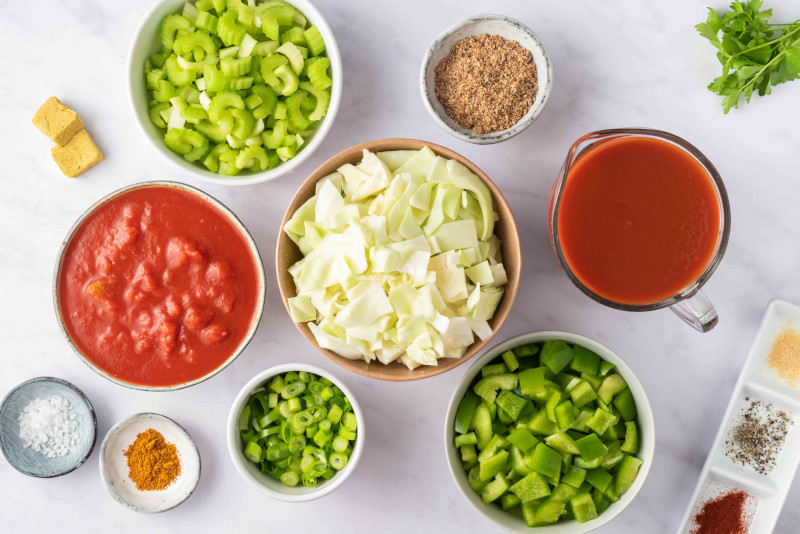 ---
---
Preparation:
Heat 2 tablespoons olive oil in a large saucepan over medium heat.
Add the celery, onions, peppers and carrots and fry until slightly softened.
Add the garlic and cook until fragrant.
Pour in the chicken stock and mix in the tomatoes and cabbage.
Bring to the boil, then reduce the heat to a simmer and cook until the cabbage is tender.
Stir in oregano, basil, red peppers, black pepper and salt (if needed).
Taste and enjoy again, if necessary.
Serve and enjoy.
Prepare the miracle soup
What are the benefits of white cabbage?
Cabbage is often associated with the cabbage soup diet, but this crunchy, inexpensive and versatile vegetable can be used in a wide range of recipes and add nutrients and color to salads and sandwiches. Cabbage provides fiber and other nutrients like potassium and vitamin K, making it a great addition to a healthy lifestyle. Cabbage is a nutritious vegetable that can increase your body's natural defenses against disease. In addition, this vegetable promotes cardiovascular health, brain and eye, can reduce the risk of cancer and improve blood sugar control.
Here are the benefits of white cabbage
Is cabbage high in calories?
One cup of raw cabbage (90 g) provides 22 calories, 1.1 g protein, 5.2 g carbohydrates and 0.1 g fat. One cup of raw cabbage contains just over 5 grams of carbohydrates, about 50% of which comes from fiber and 50% from natural sugars. Cabbage has a very low glycemic index of 10.2. This vegetable is, in fact, a fat-free food. There is less than one gram of fat in a cup.
Nutritional and caloric values ​​of cabbage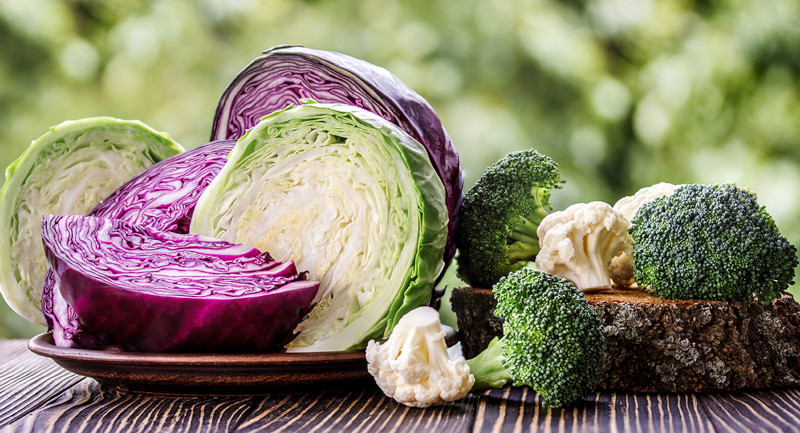 In addition to soup you can eat 1-2 other low calorie foods a day. It is important to drink only water or other calorie-free beverages, such as sugar-free tea. A daily multivitamin is often recommended, as the diet may be low in some nutrients. Here are the rules for every day of the cabbage soup diet.
Here's how to follow the cabbage soup diet
MODE
Day 1: Cabbage and fruit soup without limit, but not bananas.
Day 2: Soup and vegetables only. Choose green leafy vegetables, raw or boiled. Avoid peas, corn and beans. You can also eat a baked potato with butter or oil.
Day 3: As many fruits and vegetables as you can eat, plus soup. However, no baked potatoes or bananas.
Day 4: Bananas, skim milk and cabbage soup as desired.
Day 5: You can consume 280 to 570 grams of beef, which you can replace with chicken or fish. You can also eat up to six fresh tomatoes. Drink at least 6-8 glasses of water.
Day 6: Soup, beef and vegetables. You can replace beef with grilled fish. Choose green leafy vegetables. No baked potatoes.
Day 7: You can eat as many vegetables, brown rice and sugar-free fruit juice as you want.
You should not continue this diet for more than seven days in a row. However, you can repeat the diet provided you wait at least two weeks before starting it again.
Lose weight with cabbage soup
Cabbage has many benefits